Are you ready to connect with your soul?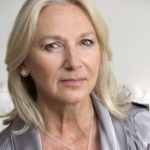 Soul Connections is the creation of Jungian psychotherapist, transformational teacher and author, Benig Mauger.
Author of Songs From the Womb, Reclaiming Father and Love in a Time of Broken Heart – Healing From Within, Benig speaks and writes extensively on psychological healing, spiritual wellness and how to live an empowered and soulful life.
A pioneer in pre and perinatal psychology, she maintains a private therapy practice and travels internationally to speak, teach and run workshops.Concerned with the ways in which technology and modern living has resulted in "loss of soul", she combines her training and experience in Jungian depth psychology, pre- and perinatal psychology and spiritual awareness to look at ways of restoring soul to human life.
As old paradigms are crumbling and the world is awakening to spirituality and our divine natures, Soul Connections provides tools for emotional and soul healing in a new age. This is the subject of her new book The Soul & The Sea.
Benig is an international workshop leader and frequent speaker and her work has featured on TV and radio in Europe and the US.
She is published in Ireland, Britain, Germany, Russia, Greece and the USA. She presents her own Soul Connections' programme on Connemara Community Radio, addressing life from a psychological and spiritual perspective and encouraging interactive and engaged listeners.
Benig is a profound and engaging speaker as well as transformational teacher, healer and workshop leader. She also conducts a private practice as a psychotherapist and clinical supervisor.
For more information or to make an appointment
To contact Benig Mauger please email via the contact form.
New Event: Essential Healing for Everyday Life: Clifden Arts week talk: Sept.16th 10am